If you just bought a new PS4 or if you already have one but you are looking for a cool PS4 name, make sure that you keep reading.
The truth is that while when you are surfing the Internet you may prefer to use your real name, it is far best to use an alias. After all, sometimes you just don't want other people to know that it is you.
Choosing a cool PS4 name is something that can take some time. After all, you don't want to settle down with a common name. You want to make sure that when other gamers see your cool PS4 name, they immediately know it is you, one of the best players. So, how can you discover cool PS4 names?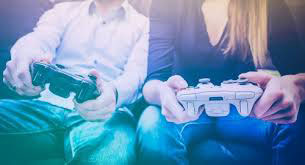 One of the best alternatives that you have is to use our gamertag generator tool. After all, you just need to add some of your hobbies, interests, any numbers you like, colors, among others. Basically, anything that has a true meaning for you and that you would like to see reflected on your PS4 name. Then, click the button and you will get a list with 30 cool PS4 names.
In case you just don't know where to start or you don't want to make a list on your own, we are about to show you some cool PS4 names for both men and women. You can decide to use one of these (if they are still available) or you can, at least, get some inspiration and creativity for your own PS4 name.
Cool PS4 Names For Men: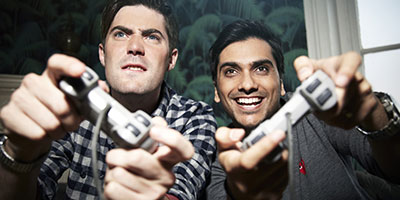 Most men love to play multiplayer games online. So, if this is your case, getting a cool PS4 name should be on top of your list. Here are some ideas that you can use:
Wild Born
Pegasus
Bronze Gamer
b0rn c0nfuse
Ultimate Warrior
Python
Fly Cat
Steel
Mouthy Smart
Raging Again
Rattle Snake
Hockey Undecided
Braveheart
Twin Performance
Skeletor
Death Rattle
CrucifiX
Boxing Tiger
DEvil's Own
Mr. America
Oath TaKer
Max crat
Story Teller
Little Trout
Brain Dead
Dark froggy
Da savior
Yellow Monster
Blog Rider
Showstopper
Cashed Jerk
Death Nut
wakka102
Bronze Wiz
Jr.Dream
Photography Protector
Random Burglar
ToTaLeClipse
Neurotic
Brutal
BioHazard
OverKill
Pill Head
Geek Gold
Code Hacker
Spawn
Yahooize
DeaD HeaD
DraKKar
Soul Taker
e4entertainment
Scarface
Moonlight Fanatic
JustifiedkNot
Poison
Ice Geek
Cloud Tiger
WOW skies
Zeus
Garden Burglar
Coffee Ransacked
iMan
Archon
AmbientTech
Manic Depressive
Skittle Eagle
Sad Junky
Short Circuit
Visual Mofo
Exodus
Panda General
De Moonlight
Demon of Death
Gate KeePer
YaddahYaddahYaddah
Forum Maniac
Apollo
Jacknife
Hitch Hiker
American Bad@$$
Assassin
Tech Bro
Turtle Idol
Here Comes da Pain
ScreaM
AnthraX
ZonkedOut
SOB
Corbis
Death Valley
Angus
Metalhead
Darkness Island
Gold Hallow
Prince
Client Mage
b0xing the stars
Oblivion
Aluminum
Virtual Anomaly
Visual Prick
Giga Paladin
AlphaWolf
Micro life
Cerebral Assassin
Technophyle
Macabre
Return To Sender
Freak Show
EvereBuddy
Relic
Holy Wobbles
Twister
ThereBryon
ZombieMage
Equinox
HockeyWain
Smart Alec
Superfly
Mind Probe
Cool PS4 Names For Women: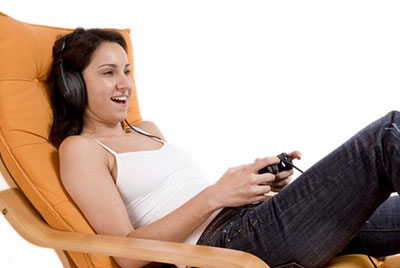 Most women prefer to remain anonymous when they are playing online. After all, it is a matter of security. So, here are the best PS4 names for women:
Banjara
Transient Beauty
Sweet Sorrow
Magnolia
Birdy
Princess Fiona
Brandywine
Sybil
Calming melody
Morticia
Chantel
Chico User
Visual Kitten
Sparkle Eyes
Blackheart
Princess life
Lotus
Princess Mofo
Venus FlyTrap
Chyna White
e4exuberance
Iris
ebony dagger
Sweet Emotion
Angel from Above
Ontoes
Bewitch
Giga Paladin
Angel Eyes
HannaH
Wandering Beauty
Vanilla Sky
Random Burglar
Electric Rainbow
Cleopatra
Jazz Gal
Aphrodite
Ivory
De Moonlight
Opium
BlaZe Star
Coral
Hell's Angel
Summer
Lavender
Pure Woman
Falling Slowly
Bootylicious
Platinum
Wise-n-Witty
Jack Girl
Chocolate Moon light
Aqua
CaffeineinmyBrain
Divalacious
Gold Hallow
Dancing Diva
Mythical Girl
Summer breeze
Fawn
Trinity
Princess
Aurora
Cat Fight
Autumn
Petra
Pink World
Jr.Gal
Star Struck
Eternity
Rainbow
Dark Angel
Hope Pally
Foodaholic
dangerous bunny
daily insanity
In case you don't like any of these names, just use our useful Gamertag Generator Tool. [ link to Xbox Gamertag Generator Tool ]