One thing is for sure – girls are taken over console games. While some years back it was unlikely for you to find a girl when you were playing online with your friends, girls are becoming a regular presence and they are quite good.
While not all games are meant for girls because they don't tend to like the same games as boys, there are more and more girls that are also playing war, adventure, and even sports games.
So, if you are unsure about the girl gamer name that you should choose, we decide to give you a hand. After all, most lists that you will find on the Internet just by doing a simple Google search will tend to only show gamertags that are more appropriate for boys. Use our Xbox Gamertag Generator Tool to discover the best gamertag for you.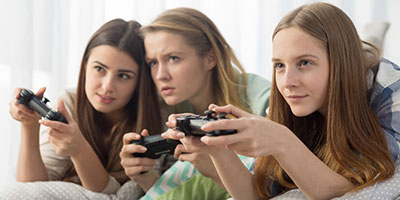 Nevertheless, before we show you the best girl gamer names, we want to make sure that you know exactly what gamertags are and the best way that you have to choose the girl gamer name.
Here are some of the techniques that girls tend to use when they want to find the best girl gamer names:
#1: One of the things that you can do when you are looking for the best girl gamer names is to ensure that the name that you come up with sounds good. You can take two or three meaningful words for you and try to mix and match them. Maybe just using a couple of letters of each one. Just try it out and see how they sound to you. You will probably be amazed at the great Gamertags that you can come up with.
#2: Another technique that has been proved successful through the years for many business companies is the repetition of vowels or consonants. Some of the best examples that we can show you are PayPal, Ruby Rose, and we just can't forget about Coca-Cola.
#3: Thinking about synonyms is another great tip that can allow you to find the best girl gamer names. And if you try not to be very literal, the gamertags that you find maybe even better.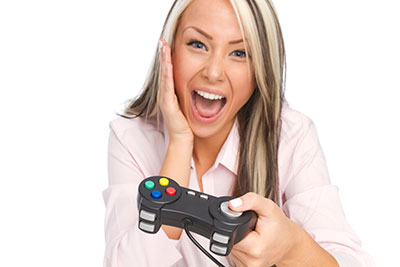 #4: In order to find the best girl gamer names, you can also use the combination technique. This includes using two different things that you like and combine them. Just think about Captain America, for example. It refers to a title and then to a country. Another example is Red Wedding from Games of Thrones. First, you have the color and then an event. All you need to do is to think about things that you like, that are important to you and try to combine them in a way that sounds good.
#5: If there is something that is always worth to mention is that the best girl gamer names are always the simplest ones. Don't overcomplicate over a gamertag. The truth is that the simpler it is, the easier to remember it will be. The truth is that if you take the combination technique, for example, and if you like a specific color, you don't just need to name yourself Blue or Red or Black. You can combine it with another simple thing that you like such as an animal, for example. If you like blue and cats, you can try our BlueCats.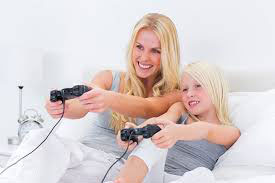 #6: You should definitely consider using a cool name generator. The truth is that even though you can think about many different things that you like, this is the best tool that you can use to get many different variations. So, you can be sure that you will be able to find the best gamer names.
In case you want to save up some time, here are 200 awesome girl gamertags that you can use to give you the inspiration you need:
Bullet Kiss
Low Voltage
Frozen Fire
Wonder Woman
Marshmallow Treat
Buttercup
Bella
Dear heart
Honey Love
Bad Kitty
Goddess
Indigo Red
Chocolate Bunny
Dove
Hot Cakes
Boo Bear
Perky
Honeypot
Kamikaze Granny
Sweet Peach
Catwoman
Spellbinder
Baby Girl
Bunny
Runway Darling
Babylicious
Dream Lover
Cheesecake
Miss Murder
Aphrodite
Candy
Cuddle Bear
Huggy Bear
Love on Fire
Pumpkin
Sexy Mama
Honey Lips
Delicious
Cowgirl
Doll Face
Honey Bear
Sneaky Lady
Hot Stuff
Lollipop
Rose
Eye Candy Kitten
Dearest
Angel Legs
Dummy
Care Bear
Señorita
Scarlet
Firecracker
Wonder Girl
Cuddle Bunny
Lightweight
Beauty
Lady Snow
Principessa
Necessary Momentum
Angel Hand
Chickadee
Pink Sniper
Hot Potato
Enchantress
Princesa
Baby Doll
Acid Queen
Buxom
Lip Smacker
Red-Hot Bon Bon
Enchantress
Racy Lady
Chocolate Candy
Honey Buns
Angel Face
Hot Lips
Purple Flame
Cookie
Lover Girl
Amorcita
Desert Blossom
Pink Venom
Heartbreaker
Tigress
Homerun Diva
Daisy
Double Spice
Romance Princess
Pretty
Cherry Pie
Hot Buns
Bleeker
Hurricane
Queen Bee
Red Velvet
Princess
Bonbon
Mafia Princess
Cupcake
Feline Devil
Hot Thing
Dearest One
Angel Kiss
Peanut Butter Woman
Baby Doodle
Miss Lucky
Supergirl
Canoodle
Spitfire
Ladysmith
Chocolate Drop
Babydoll
Boo Boo
Angel Wing
Pink Burn
Stick Shift
Cutie
Honey Bunch
Bambi
Star Killer
Cuddle Muffin
Tiny One
Hot Bod
Cosmo
Baby Face
Manly
Fire Bender
Cutie Pie
Brown Eyes
Sexy Lady
Digital Goddess
Angel Eyes
Stickers
Juicy
Cashmere
Mamacita
Dear
Lady Bug
Honeybuns
Baby Cheeks
Call Back Queen
Dolly
Purple Strike
Cool Breeze
Innocent Ghost
Lady Bug
Hurricane
Dragon Fly
42nd Street
Lolita
Bright Eyes
Beautiful
Instant Star
Temptress
Kitty
Baby Love
Lovebug
Munchkin
Steel Heart
Bonita
Angel Baby
Honeybee
Butterfly
Angel
Woodland Beauty
Cheeky
Voodoo Queen
Babe
Duchess
Snapdragon
Darling
Chocolate Bunny
Bubbles
Curvy
Sleek Assassin
Pink Killer
Devil
Lady Sparks
Damsel
Lioness
Mother Night
Pinup Diva
Roller Girl
Moonflower
New York Mood
Troubled Chick
Lady Fantastic
Trixie
Treasure Devil
Heavenly Connection
Contrary Mary
Mother Hen
Pitfall
Santa's Little Helper
Clover Dragon
Silver Cup
Hoboken Nightingale
Intimidating Presence
As you can see, you only need a bit of creativity, imagination, and you will be able to come up with the best girl gamer names for you. Either if you think about your personality, tastes, hobbies, or favorite stuff, the truth is that you will be able to discover a unique and powerful gamertag for you.