Many people are simply looking for funny gamertags so that they can show off a bit of their personality. While when you are a creative person, you may not have any problems finding a funny gamertag, in case you just don't know where to start, you just came to the right place.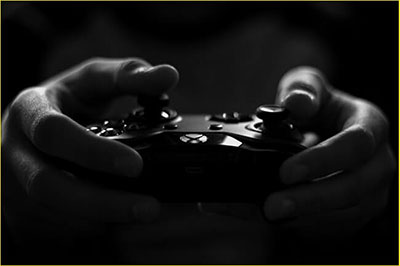 Check out our Xbox Gamertag Generator Tool.
Here are 300 funny gamertags that you are going to love:
A Baggy Hat
A Bald Batman
A Chubby Cat
A Dirty Sink
A Dustbuster
A Freaking Flea
a funny smell
a good beating
A Kamikaze Baby
A Lifeless Dog
A Man Confused
A Paintbrush
A Salt Shaker
A Scaly Manfish
A Slow Lobster
a smelly vapor
A WalMart Rep
Abandoned Jeep
AbusiveSquirrel
AdmiredBarbecue
AgitatedPigeon
All Sham No Wow
amazingoffers
Amish Carpool
An Amish iPod
An Irish Waffle
AnAwesomeWaffle
ArguingPolecat
Arm Fetish
Armed Jesus
Ashamed Catman
AStickyIckyTree
AtomicToast
Baboon of Doom
Take a look at the coolest PS4 names.
Babyfood Thief
Baron V0N Pizza
BarryMyDead
BasicallyLazy
BatmansBigSnake
BBK bubbleBUDDY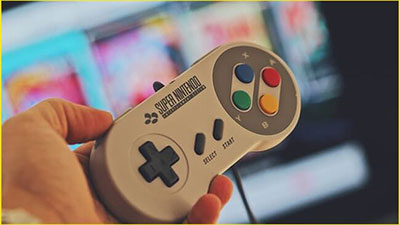 BilateralJeans
Black Mail Me
Blame Hippies
Bob the Father
Bombchickawawa
Brewed Rat
Bullying Policy
Business Master
C4 3 2 1 BOOM
CatAttackHiss
cats r my style
CatsOnRainbows
ChewingTabacker
Cinnamon Trolls
Clumsy Giraffe
ContendedPiano
CookiesAreTasty
Cpt Compassion
cpt underwar
Crapasaurus Rex
Cute Voices
CuteFuzzyBunny
Da Karate Kitty
Daddys Lipstick
DamnMyKarma
Danger Biscuit
Danggggg
If you are a serious gamer, you're going to love this amazing list of cool names for gamers.
Dead By Death
Deadly Lunchbox
Death enclosed
Death milkshake
Default Class
DemonMilk
Did You Get Sad
Disastrousluck
DJ Roombahhh
Dog Judgement
DonatedGnome
dontgetmarried7
Dontshootmekid
doopaloop
DougFromFinance
DrunkenDonuts
DungHumper
Earlessjackass
EATyourFACEoff
EggRolls4Me
Elephant Load
Elephant Suit
ElitePricecheck
Emergencylotion
Epic Baby Jesus
Epic Salad
Everything Holy
Expired Noodles
Extra Sprinkles
EYEgetSHOTalot
Fail to Attempt
Filtrated Bread
Fishdeodorant
Fliperoooo
Football Teen
FourUnderPar68
General Wiggles
GenocidalPizza
Get Some Help
GiantMailman
Giftcard
GiganticWaffles
Goat Commander
Godkilaaaaaa
GodUsesTheUMP
GoEasyPlz
GoGoGoDammitGo
GoofyBasket69
GovernedGorilla
Grindmyweewee
GroceryGod
Guided by Satan
HAHAcrunkHAHA
Hairy N Scary
hairy nugnug
Halloween Tree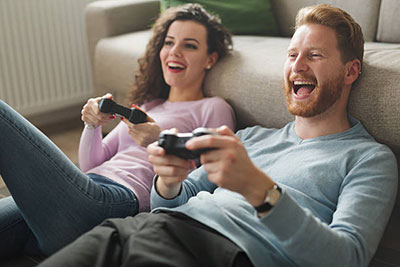 HappierEar
Have A Seat Sir
HaveGunWillFire
Here 4 War
HereEatMyShirt
hereholdmysack
hey wait 4 me
HippieHairbag
Hiring Now
HiroshimaSushi
His Mail Lover
hold my pole
HolyCrapThisSux
Hot tub Monkey
Howling Crab
Hu Yu Fu Ling
Hugh G Rexshin
Hugs N Rainbows
HumpedOwnage
I am FunFunFun
I am Rex Ryan
I May Kick You
i wii kill you
iHatePanicAttax
IKnow I Hit You
ill camp there
Im Cute/So Cute/U Cute
IntensiveDeer
iStillLiveAtHome
It Was Close
ItsRecycled
ItsSuchADrag
ItWillWorkOnYou
jack family
JerkStoleMyName
Jichael Mackson
JonJingleheimer
Juicy Voices
Kill Me Im Bait
KillerStickLOL
Klitler
Kookadooski
LetMeGetTheBomb
lol I Like Cake
LOL Im Ripped
LOLBaconStrips
Lookatu
Major Infection
Man Enthusiasm
Manwiththepizza
Mating is Hard
McDonalds Salad
MedicalHospital
messy SURPRISE
MoldyNutCheeses
Mr Derp Herpson
Muffin Bakery
My Bear Handz
My Bigtoe Hurts
My Evil Scheme
MyDogHadKittens
MyForearmsRSick
MyMomLetsMePlay
Napkin of Death
NastySandwich
nestle ice tea
Next Stop Hell
Nice Camel Toe
Nice Teeth
NicknamePending
nicks mediocre
NobleWarHamster
NoGoodNamezLeft
Noob With Crabs
Nostradongus
Now Say Ahhh
Nuclear Jaguars
Obama is Batman
ObeseJackal
ObscurePurse
OceanSprayDrink
Oh Man You Died
Olympic Llama
OMG I Got Shot
Only Hitmarks
OUCH OUCH OUCH
Our Town Drunk
PassMeABeerDude
PerturbedTuna
Pillow Thief
poor judgment
porkisgood
PrebuiltCarpet
PreferredPear
PsychoticWisdom
R U Proud Dad
Rcoon Balls
randomfantastic
ReallyOldDad
RebelSansCause
Religious Milk
RemoveUSBSafely
RigorousLlama
Saynotoskanks
scotchNpancakes
Screaming Hippy
screwyourwife
SeaworthyCloth
SeldomButAlways
Selective Gravy
SepticGiraffe
Sgt SlappyNutz
Sgt Taco Pants
Shovel Justice
simulatedFUN
Sinister Yogurt
Slapacrombie
SlumberyChicken
SmallPeopleCan
Smell o Vision
Some Papers
SomebodyOnline
Something Kinky
SomethingSmells
son of mr T
SpandexJustice
spritany beers
Steroid Dude
Stinky Underarm
Stop Asking Me Y
Stop Flexing
strange fail
stupidliberals
StupitHobbitses
Sushi Epidemic
TalkShowOnMute
Tasermeplease
Thanks Jesus
That Jewish Boy
The Best Yoda
The Friend
The Sushi Maker
The Trousers
TheMayorsOffice
ThisIsntCheese
Those Chickens
Titanium Taco
TommytheTuna
Trmn8JonConner
Two McNuggets
Tysons Tiger
U O Me A Cookie
UltraRightWing
UnpricedCracker
Valid Coupons
VeryColdFreezer
VickAteMyDog
WaitDontShoott
WalmartFeet
WayTooSober
Wee Wee Baggins
WellHellsBells
WhenHobbitsKill
WherdYourHeadGo
WhoooWhat
WhoShotMeNow
Why I Oughtta
WittyPreacher
Wordless Scream
WorriedBurrito
XBoxMakesMeLazy
XBOXwantsmeDEAD
YoHomesToBelAir
Youhaveswineflu
Your new budd
ZebraZombies
ZombieHump